De Novo надає підтримку бізнесу в Україні
Виходячи з ситуації, що склалась на ринку в 2020 році, ми вирішили підтримати український бізнес, та запустити проект «Підтримуємо Своїх!». De Novo пропонує послуги публічної хмари NG-Cloud в користування на рік за фіксованною ціною та зі знижкою 70%.
Знижка на сервіси публічної хмари NG-Cloud, пропонується для юридичних осіб, які надають послуги в наступних сферах:
Кінотеатри, виставкові центри, галереї, музеї, тощо;
HoReCa - готелі, ресторани, кафе, тощо;
Туристичні агенції, авіакомпанії та аеропорти;
Спортивні та розважальні клуби.
Як отримати акційну пропозицію на хмарні послуги?
Потрібно заповнити нижче наведену форму до 31 січня 2021 року, після чого з вам зв'яжеться наш представник, щодо консультації та подальших кроків.
На що розповсюджується знижка?
Знижка надається на обчислювальні ресурси та ресурси зберігання данних у хмарі NG Cloud та Інтернет.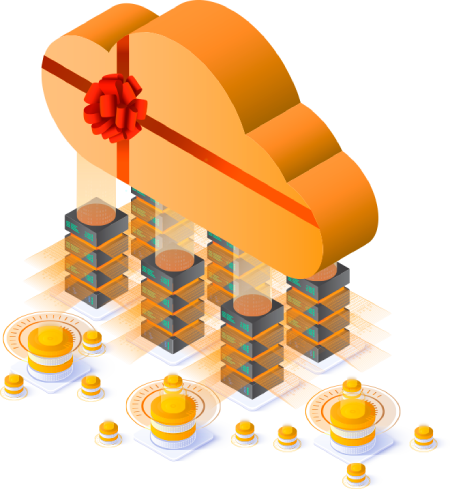 Get a detailed consultation
De Novo offers you an ecosystem of products to create an individual infrastructure in the cloud for the needs of your business.
The De Novo ecosystem has a large number of related services available, which provide fast migration, backup and storage of data, construction of a backup data center in case of an accident or catastrophe, monitoring of applied landscapes, etc.
Ask your questions, describe issues.
Our experts will advise how to reduce the cost of IT infrastructure and how to simplify the process of transition to the use of cloud services.