PRIVATE CLOUD AS A SERVICE FOR THE STATE
HPI (Hosted Private Infrastructure) is a physically isolated VMware vSphere virtual single-tenant infrastructure, exclusively used by the customer "as a service".
Unlike equipment rental, HPI provides you with a ready-to-use, scalable, kept up-to-date service with software license & technical support and performance secured by the provider.
HPI is built on the VMware vCloud technology stack in accordance with the concept of a software-defined data center. The cloud is provided with vendor's technical support.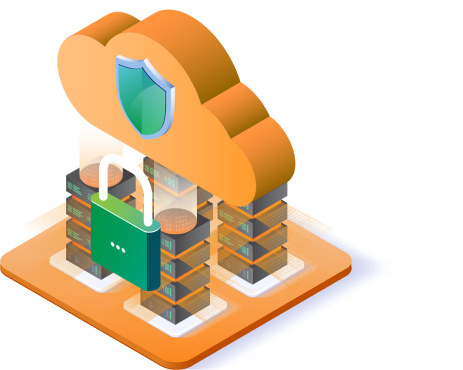 PRIVATE CLOUD CERTIFICATION
An organizational and technical blueprint (OTR) for the deployment of an integrated information protection system (KSZI) of a typical private cloud infrastructure is included in the list of information technical protection means approved as valid proof ensuring technical protection of state information resources and information, the protection requirements of which are established by the law.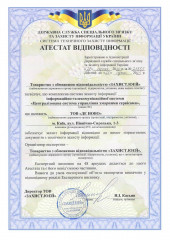 Cloud service management system KSZI certificate of conformity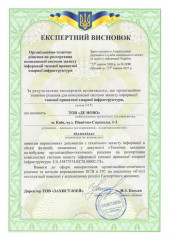 Private cloud (HPI) State expert appraisal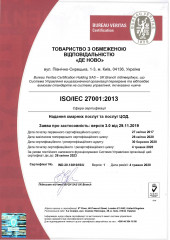 Whitebook: Private Cloud as a Service for the state
HPI TRIAL PLANS
Test trial
14 days free trial;
Fully functional system;
Requires prior approval.
Pilot contract
3-6 months short term contract on special terms;
HPI placement on premise is available;
Option of seamless transition to a commercial contract on special terms is available.
Get a detailed consultation
De Novo offers an ecosystem of cloud products to meet the various IT needs and challenges of your business!
Need more information?
Need some advice on the technical specifications of cloud services?
Need a specification and calculation for the needs of your business?
Get expert advice from leading Ukrainian IT specialists.
Leave a request and feel free to ask everything that interests you!
By the way, we have collected many useful articles about cloud services and everything related to them. Download and read cloud whitebooks and follow our blog.
We care about the quality and relevance of our services and products, so your opinion is very important to us.
Feedback