SAP Certified in Cloud and Infrastructure Operations
De Novo's cloud infrastructure meets the high standards of SAP. As a result, customers who host their SAP systems in the De Novo cloud can now receive full support from SAP.
De Novo has undergone a thorough audit of hardware, software and business processes and received the SAP Certified Provider of Cloud and Infrastructure Operations certificate.
SAP has strict requirements for the IT infrastructure on which their solutions are deployed and provides technical support only if the infrastructure meets those requirements.
Building your own certified infrastructure can be a complex and costly process for businesses. This means that companies can consider hosting their SAP ERP system on an SAP-certified cloud infrastructure, which is more cost-effective and allows them to simplify and optimize business processes.
To ensure that you can enjoy all the benefits of working with the SAP system, De Novo has built a cloud using equipment that is certified and licensed by SAP. All De Novo business processes are organized at a high level. The company regularly undergoes re-certification according to ISO/IEC 27001, ISO/IEC 27701 and PCI DSS.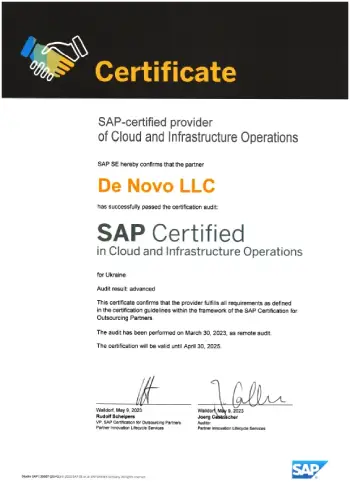 DE NOVO CERTIFICATES
De Novo's operational processes comply with high SAP standards.De Novo`s cyber security meets ISO27001 standards. Our infrastructure, data center, and cloud management systems have received government certificates and comply with all data security requirements. All of the above is confirmed by our own data center's impeccable work, which had zero downtime since 2010.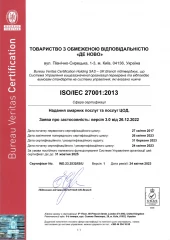 ISO / IEC 27001 Certificate of compliance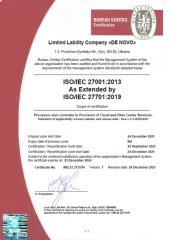 ISO / IEC 27701 Certificate of compliance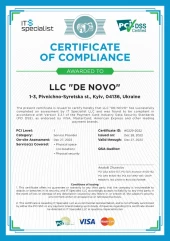 Data center compliance with PCI DSS L1 requirements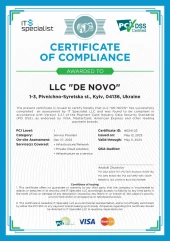 Cloud compliance with PCI DSS L1 requirements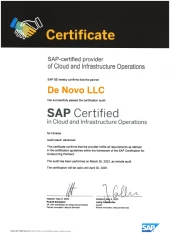 SAP Certified in Cloud and Infrastructure Operations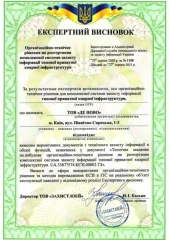 HPI Infrastructure Government Certificate of compliance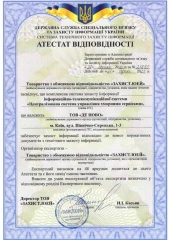 HPI Security System Government Certificate of compliance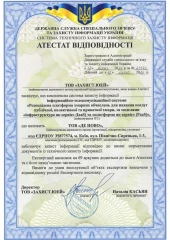 G-Cloud Security System Government Certificate of compliance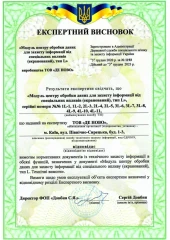 DC block "L" Infrastructure Government Certificate of compliance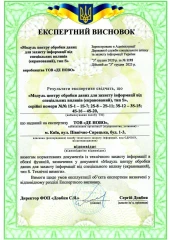 DC block "S" Infrastructure Government Certificate of compliance