NG-Cloud | Cloud for the corporate sector
NG-Cloud (Next Generation) is a new generation cloud for corporate IT infrastructures, designed for complex application landscapes and business-critical applications with high load.
NG-Cloud cloud infrastructure is built on the VMware Validated Design for Software Defined Datacenter hyper-converged architecture based on the current VMware vCloud technology stack.
De Novo is the first cloud provider in Ukraine to have gotten the highest VMware Cloud Verified partnership status. This is proof that the cloud is constructed using the most up-to-date technologies and is able to provide you with all the cloud capabilities.
The cloud is created according to the Trusted Cloud concept - only trusted companies are located in one infrastructure space. This concept is the key to the security and reliable future of the cloud infrastructure.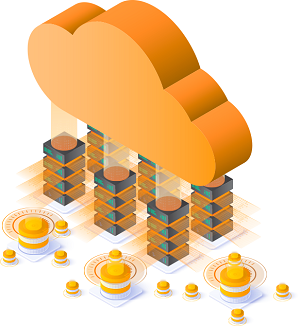 NG-CLOUD THROUGH THE EYES OF THE CUSTOMER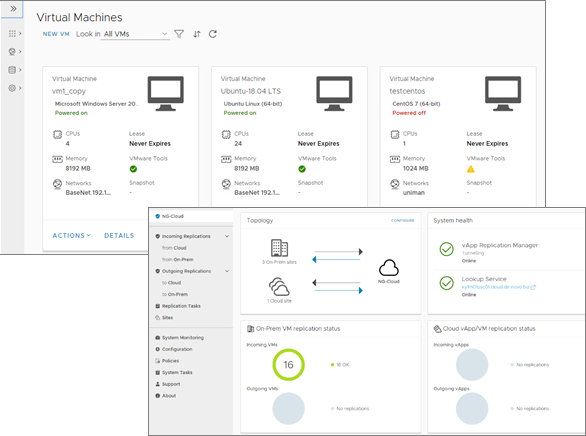 Large virtual machines 32 vCPU 2.4/3.7GHz 512GB vRAM
Virtual All Flash drives with high and stable performance: Tier AF/BF - 20K/5K IOPS (100% random, 32K block size, 70/30% r/w, <3ms)
40G virtual networks with latency <100μs
Advanced Edge Gateway features: dynamic routing, SSL VPN, L2 VPN, logging
Advanced security features: Distributed Logical Router (DLR), Distributed Firewall (DFW), trunk interfaces
Advanced operating portal interface
E-book: IAAS or own hardware? Advantages and disadvantages, calculation of break-even point
GET A DETAILED CONSULTATION
We care about the quality and relevance of our services and products, so your opinion is very important to us.
Feedback