EU-Cloud | Cloud for the corporate sector in Germany
EU Cloud is a new generation cloud located in the EU Technology Center in Frankfurt, designed for complex application landscapes and high-load business-critical applications.
Frankfurt is the business capital and a real digital hub of the European Union. It houses the offices of leading corporations and various international institutions of the highest level. This is a place where reliability and manufacturability stand side by side allowing you to implement effective, convenient and most importantly safe solutions for business.
De Novo cooperates with leading Ukrainian companies that value quality, high level of technology and service. That is why Germany, namely the city of Frankfurt, was chosen as the place to build cloud infrastructure in the EU.
The EU Cloud infrastructure is based on the concept of the VMware Validated Design for Software Defined Datacenter hyper-convergent architecture, and is one of the few in the world to have VMware Cloud Verified partnership status.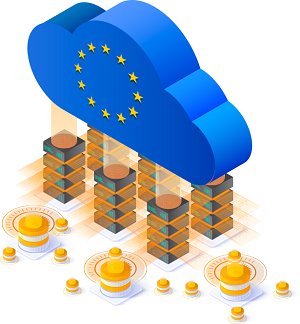 EU-Cloud through the customer's eyes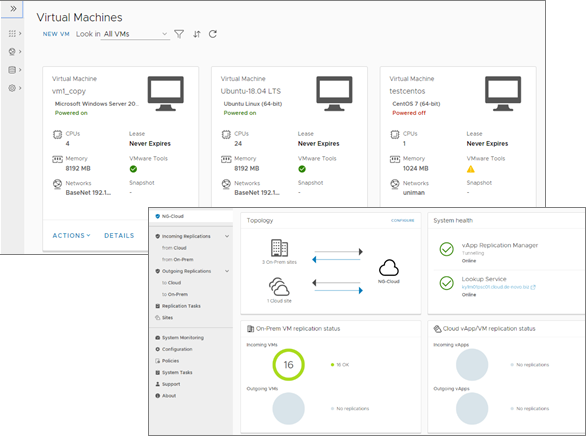 Large virtual machines 24 vCPU 2.2 GHz 256 GB vRAM
Huawei vSAN All Flash virtual disks with high and stable performance: Tier AF / BF - 20K / 5K IOPS (100% random, 32K block size, 70/30% r / w, <3 ms)
10G virtual networks
Advanced Edge Gateway features: dynamic routing, SSL VPN, L2 VPN, logging
Advanced security features: Distributed Logical Router (DLR), Distributed Firewall (DFW), trunk interfaces
Advanced operating portal interface
Download Whitebook: IAAS or your hardware? Advantages and disadvantages, calculation of break-even point
Get a Consultation
De Novo offers an ecosystem of cloud products to meet the diverse IT needs and challenges of your business!
Do you feel that you need more detailed information?
Do you want to consult on IaaS service?
Want a specification and calculation of cloud IT infrastructure to meet your business challenges and needs?
Leave an application and boldly ask all the questions you are interested in!
Get free consultation from leading Ukrainian IT specialists!
Are you interested in this page?
We care about the quality and relevance of our services and products, so your opinion is very important to us.
Feedback