DE NOVO - VMWARE'S EXEMPLARY CLOUD INFRASTRUCTURE PROVIDER
De Novo is a Ukrainian provider of IaaS and data center services, whose technology, quality and reliability were confirmed by worldwide leaders VMware and SAP, and tested by Ukrainian enterprise businesses.
The two pillars of VMware's benchmark cloud provider that make us chosen and why we are considered the best one are top-notch technologies and operational excellence.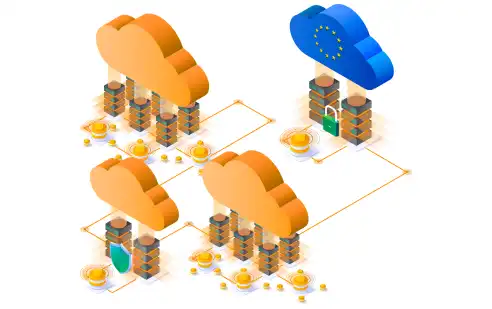 TOP-NOTCH TECHNOLOGIES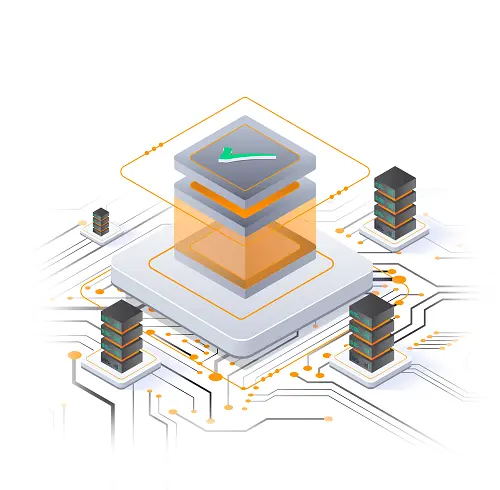 De Novo cloud infrastructure is built according to VMware's exemplary architecture. This is confirmed by the highest level statuses that a cloud provider can achieve: VMware Cloud Verified and Principal Partner Connect.
The technology and architecture of De Novo's Cloud Infrastructure for SAP and HANA are verified and validated in Cloud and Infrastructure Operations Services by the leading German SAP specialists.
De Novo cloud infrastructure is managed in the first Ukrainian Cloud Operations Center. Where the best cloud specialists oversee dozens of different metrics, manage and maintain one of the largest clouds in Ukraine.
VMware Cloud Verified
VMware Cloud Verified status confirms that De Novo cloud is built in full compliance with the requirements of VMware exemplary system architecture technology, functionality, reliability, and fault-tolerance.
The highest level of Principal partnership in the VMware Partner Connect program proves that De Novo experts possess profound knowledge of VMware technologies and have experience in hundreds of projects implementation.
De Novo is the first Ukrainian provider that has a high level of partnership and at the moment of obtaining both statuses was one the Top-100 of VMware Cloud Providers.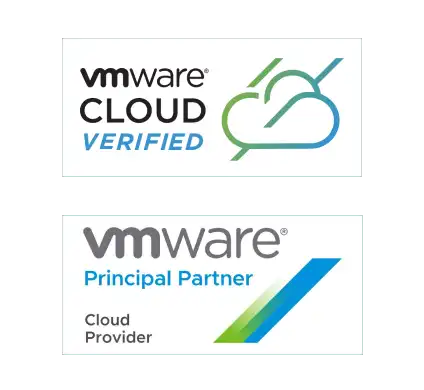 CLOUD OPERATIONS CENTER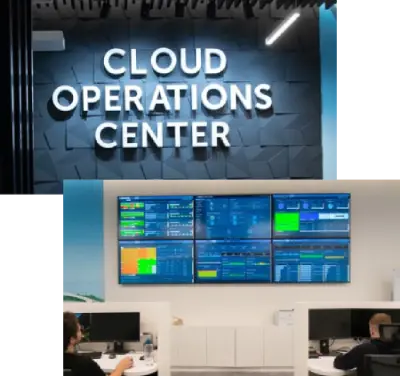 Our central policy is the concept of continuous improvement. We strive to be better, based on customer needs, we adapt and always put new ideas into practice.
That is why De Novo has created a brand new "Cloud Management Center," which currently has no counterparts in Ukraine. This is where cloud professionals monitor and manage dozens of different vital parameters of one of the largest clouds in Ukraine.
Our specialists provide 24\7 fanatical support to every customer, regardless of the question or situation.
OPERATIONAL EXCELLENCE
We've created operational processes that are validated and certified by SAP high standards, also, our resource and information management security is ISO27001 specification compliant.
According to government certificates, De Novo data center and infrastructure comply with all official requirements for technical regulations and fully ensure the required data protection.
Proper configuration of all operational and technological processes is confirmed by De Novo's own data center's flawless operation, with zero downtime since commissioning in 2010.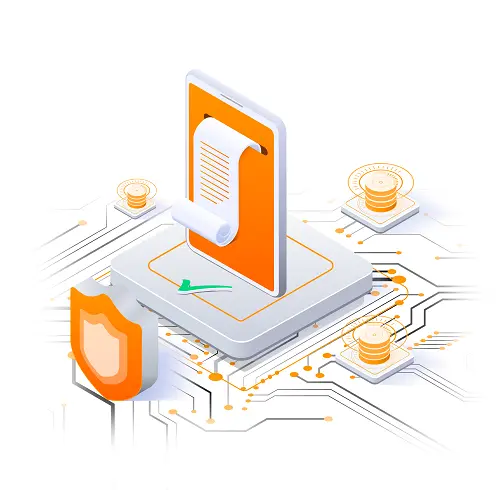 DE NOVO CERTIFICATES
De Novo's operational processes comply with high SAP standards.De Novo`s cyber security meets ISO27001 standards. Our infrastructure, data center, and cloud management systems have received government certificates and comply with all data security requirements. All of the above is confirmed by our own data center's impeccable work, which had zero downtime since 2010.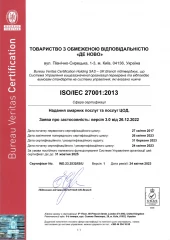 ISO / IEC 27001 Certificate of compliance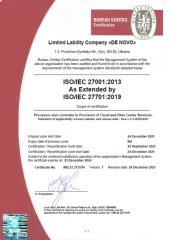 ISO / IEC 27701 Certificate of compliance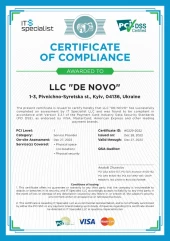 Data center compliance with PCI DSS L1 requirements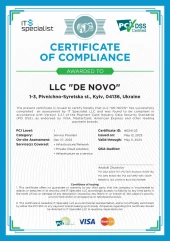 Cloud compliance with PCI DSS L1 requirements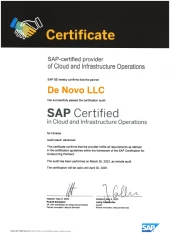 SAP Certified in Cloud and Infrastructure Operations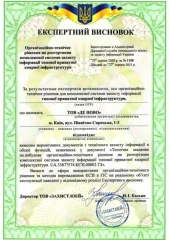 HPI Infrastructure Government Certificate of compliance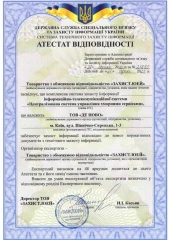 HPI Security System Government Certificate of compliance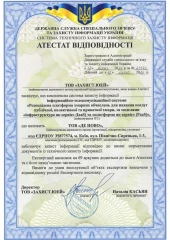 G-Cloud Security System Government Certificate of compliance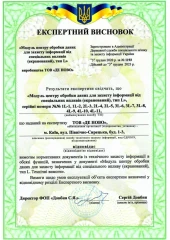 DC block "L" Infrastructure Government Certificate of compliance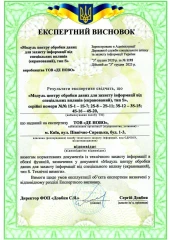 DC block "S" Infrastructure Government Certificate of compliance