HPI | PRIVATE CLOUD AS A SERVICE
HPI (Hosted Private Infrastructure) is a physically isolated VMware vSphere virtual infrastructure which has a large variety of capabilities for different needs of large enterprises and is exclusively used by the customer "as a service".
Unlike equipment rental, HPI provides you with a ready-to-use, scalable, kept up-to-date service with software license & technical support and performance secured by the provider.
HPI is built on the VMware vCloud technology stack in accordance with the concept of a software-defined data center. The cloud has Production-Grade Support.
Платформа гнучко адаптується під різні вимоги бізнесу, має розширений функціонал захисту та можливість глибокої інтеграції із власною інфраструктурою і хмарними сервісами. В сервісі доступний цілодобовий моніторинг системних ландшафтів, який дозволяє спостерігати різні показники та виявляти помилки системи.
The platform is flexibly adapted to various requirements of business, has advanced functionality of protection and the ability to deeply integration with own infrastructure and cloud services. The service includes round-the-clock monitoring of system landscapes, which will help to observe various indicators and predict system errors.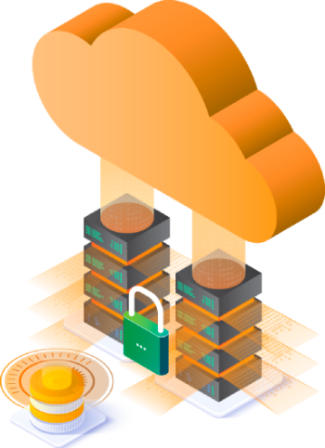 E-book: True Private Cloud — how to make it more convenient?
HPI testing options
Test trial
14 days free trial;
Fully functional system
Requires prior approval
Pilot contract
3-6 months short term contract on special terms
HPI placement on premise is available
Option of seamless transition to a commercial contract on special terms is available
E-book: Public or Private — which cloud to choose?
GET A DETAILED CONSULTATION
We care about the quality and relevance of our services and products, so your opinion is very important to us.
Feedback