HPI | Private cloud as a service
HPI (Hosted Private Infrastructure) or Private Cloud as a Service is a physically isolated vSphere virtual infrastructure that has a wide range of capabilities for a variety of large business needs and is used exclusively by the customer as a "service" model.
In HPI, unlike equipment rental, you get a ready-made service with scalability, constant updating, support for software licenses, technical support. And also - the responsibility for the physical performance of the service, which lies with the operator.
HPI is built on the VMware vCloud technology stack according to the concept of a software-defined data center. The cloud is provided with technical support from the manufacturer.
The platform has wide possibilities of adaptation to various requirements of business, high technological standards and the expanded functionality of protection, possibilities of deep integration with own infrastructure and cloud services. The service includes round-the-clock monitoring of applied landscapes, which will help to observe various indicators and predict system errors.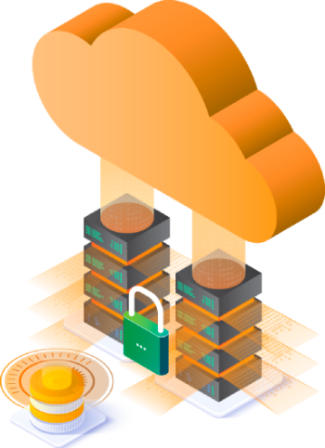 WhiteBook: Private Cloud - how to make it more convenient?
HPI testing options
Test copy
Free for up to 14 days;
Full-featured system;
Requires prior approval.
Pilot contract
Short-term contract for 3-6 months on special terms;
Ability to place HPI in the Customer's data center;
Possibility of seamless transition to a commercial contract with special conditions.
Whitebook: Public or Private - which cloud to choose?
Get a detailed consultation
De Novo offers you an ecosystem of products to create an individual infrastructure in the cloud for the needs of your business.
The De Novo ecosystem has a large number of related services available, which provide fast migration, backup and storage of data, construction of a backup data center in case of an accident or catastrophe, monitoring of applied landscapes, etc.
Ask your questions, describe issues.
Our experts will advise how to reduce the cost of IT infrastructure and how to simplify the process of transition to the use of cloud services.
Are you interested in this page?
We care about the quality and relevance of our services and products, so your opinion is very important to us.
Feedback