G-Cloud | Cloud for government agencies
G-Cloud is a specialized Cloud for government agencies and businesses. It is located in a secure module and is certified by the Integrated Information Security System (CCIS).
In 2016, De Novo was one of the first companies in Ukraine to create a cloud infrastructure for government and state-owned enterprises. The G-Cloud is designed to meet the needs of government customers who need a high level of security, data encryption, and special certification. The infrastructure is physically located in a shielded module, which is located in one of the safest data centers in Ukraine at the TIER 3 level - De Novo data center.
Network reliability is ensured by secure external communication channels, including the possibility of connecting a Secure Internet Access Node (FID) and special communication networks of the State Enterprise "Ukrainian Special Systems". Infrastructure management through the operating portal is carried out through a special VPN tunnel, which is encrypted using protocols according to state standards.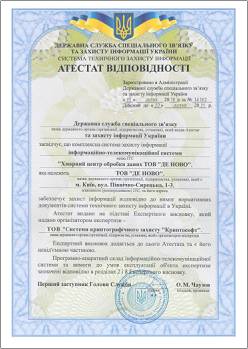 G-CLOUD through the eyes of the customer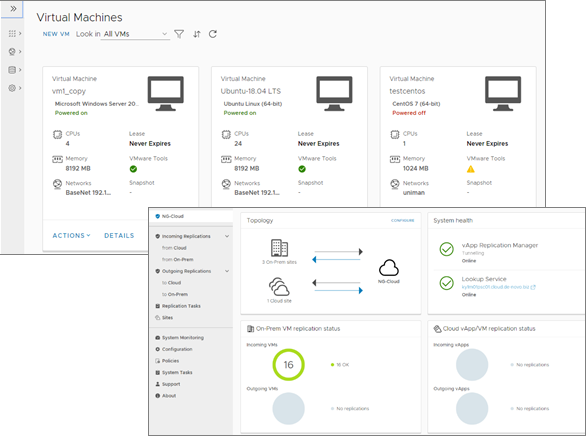 Virtual machines 16 vCPU 2.2 GHz 128 GB vRAM
vSAN Hybrid NetAPP virtual disks
10G virtual networks
Advanced Edge Gateway features: dynamic routing, SSL VPN, L2 VPN, logging
Advanced security features: Distributed Logical Router (DLR), Distributed Firewall (DFW), trunk interfaces
Advanced operating portal interface
Download Whitebook: Clouds for government
More Information about government's clouds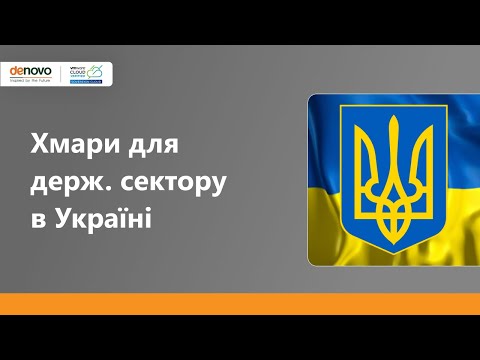 Download Whitebook: IAAS or your hardware? Advantages and disadvantages, calculation of break-even point
Get a detailed consultation
De Novo offers you an ecosystem of products to create an individual infrastructure in the cloud for the needs of your business.
The De Novo ecosystem has a large number of related services available, which provide fast migration, backup and storage of data, construction of a backup data center in case of an accident or catastrophe, monitoring of applied landscapes, etc.
Ask your questions, describe issues.
Our experts will advise how to reduce the cost of IT infrastructure and how to simplify the process of transition to the use of cloud services.
Are you interested in this page?
We care about the quality and relevance of our services and products, so your opinion is very important to us.
Feedback