Virtual desktops as a service | HDI
Hosted Desktop Infrastructure is a comprehensive solution to user mobility and data security.
HDI enables large staff from any location and device, storing data within the organization, with controlled access to virtual desktops and applications.
The platform allows you to quickly automatically create remote workspaces and fully manage system settings, list of available applications, security policies, users and more.
HDI increases the productivity of IT services, speeds up responses to business needs and significantly increases the quality of service to users.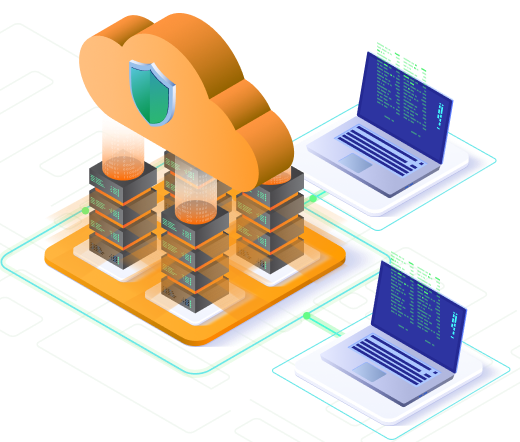 Sovereign Cloud powered by VMware - the guarantee of data protection and compliance with regulatory requirements
Graphics for special needs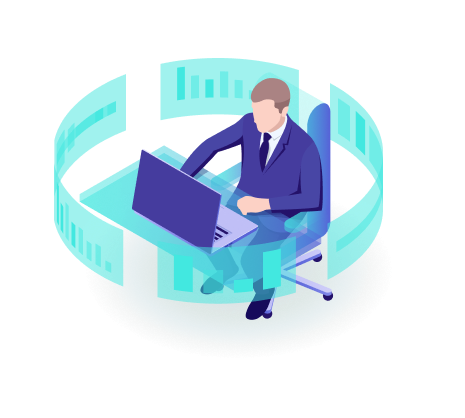 Powerful virtual graphics station with support for up to 2x8K or 4x4K monitors to run professional CAD, CAE and rendering software.
HDI is equipped with NVIDIA GPUs. NVIDIA GRID Virtual GPU (vGPU) software technology dramatically improves the user experience by accelerating graphics processing. This helps to efficiently utilize virtual workspaces and schedule workloads for subsections.
This functionality can be useful not only for rendering, 3D modeling and design, but also for intensive work with modern office packages and a variety of applications.
Whitebook: "From VDI to HDI"
Areas of responsibility
Responsibility of the De Novo:
Provides the composition of the resource cluster and options Horizon;
Maintains the relevance of the technology stack;
Provides N+1 redundancy for computing and N+2 for data storage resources;
Manages the configuration, monitors the state of physical resources;
Responsible for the performance of the entire platform - from equipment to the hypervisor and control components;
Resolves incidents and problems, including cases to VMware support and hardware manufacturers.
Responsibility of the Customer
Manages capacities: monitoring, planning, timely scaling;
Manages virtual resources, network and infrastructure of virtual desktops;
Generates basic images of virtual machines and applications, supports them;
Defines policies for users of virtual desktops and applications;
Manages user data;
Provides HDI interaction with its own IT services.
What are HDI virtual desktops?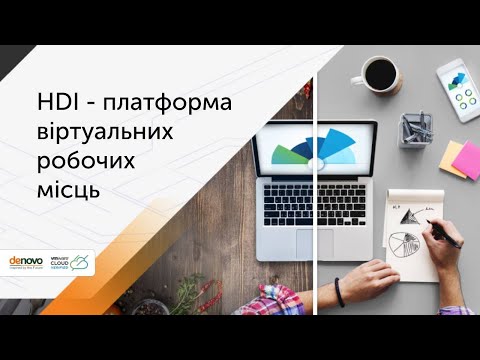 Free testing for up to 14 days
Test stage
3 C-node S (16c, 384GB)
1 С-node L (32с, 768GB)
6 disk group All Flash
1 Enterprise Storage
1 Mass Storage
2 NVIDIA Tesla T4 GPU
NVIDIA GRID vGPU Software: Virtual Applications (vApps), Virtual PC (vPC), Virtual Workstation (vWS)
Requires prior approval.
Free for up to 14 days
Pilot contract
Short-term contract for 3-6 months on special terms.
Possibility of placement in the Client's data center.
Possibility of seamless transition to productive operation.
Ціна на цей продукт залишається на «довоєнному» рівні щонайменше до 1 січня 2024 р.