BACKUP | CLOUD INFRASTRUCTURE BACKUP
De Novo offers a wide range of Backup services for the flexible backup of software landscapes operating in De Novo clouds with the ability to host data in Ukraine and Germany.
De Novo has developed a set of tools for backing up classes to solve various problems of physical protection of customer data: Cloud - Cloud, Earth - Cloud, Cloud - Earth. The services are implemented on the basis of Veeam Backup & Replication software, which is integrated directly into the cloud operating system.
De Novo backup services are as easy to use and charge as possible. Each virtual machine is automatically protected at the time of creation and is automatically removed from the schedule at the time of removal. All procedures take place through the operating portal in a few clicks.
De Novo backup tools allow you to use geo-spreading services and store data in the cloud in Ukraine and in the cloud in Germany with the possibility of their recovery.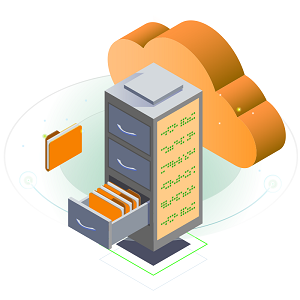 DIFFERENCES OF BACKUP SERVICES
BaaS
Geo BaaS
Flex BackUp
Flex BackUp XR
The minimum protected object
Virtual data center vDC
A virtual machine regardless of belonging to a specific vDC
Management
The service is activated / deactivated through the support service for the specified vDC (one or more) and the backup schedule option
Individual management of backup and recovery tasks via a web portal
Schedule and depth of backup

7d - 7 days with an increment of 1 day

4w - 4 weeks with an increment of 1 week

31d - 31 days, with an increment of 1 day

Flexible schedule management and backup depth
Granularity of recovery
To a file on the VM virtual machine disk
Backup placing
A dedicated backup repository is part of the service
A dedicated backup repository is part of the service
A dedicated backup repository is part of the service
Backups are placed in the customer's repository
Country of storage
Ukraine or Germany
Ukraine and Germany
Ukraine or Germany
Any location
Deduplication and compression
Executed.

Executed.

The size of the backup is significantly smaller than the size of the protected data, even if there are several restore points

Charging
By the total volume of protected data disks
By the total volume of protected data disks
By volume of the repository
By volume of the repository
MORE DETAILS ABOUT BACKUP SYSTEMS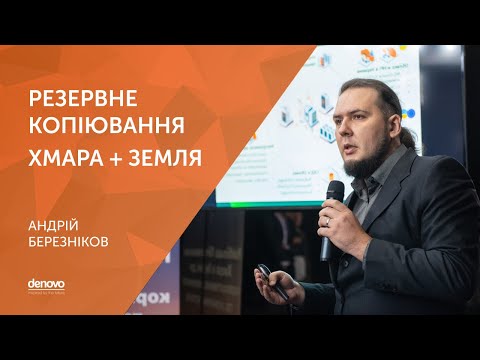 GET A DETAILED CONSULTATION
De Novo offers an ecosystem of cloud products to meet the various IT needs and challenges of your business!
Need more information?
Need some advice on the technical specifications of cloud services?
Need a specification and calculation for the needs of your business?
Get expert advice from leading Ukrainian IT specialists.
Leave a request and feel free to ask everything that interests you!
By the way, we have collected many useful articles about cloud services and everything related to them. Download and read cloud whitebooks and follow our blog.
We care about the quality and relevance of our services and products, so your opinion is very important to us.
Feedback