Platform as a service — JD-Cloud
A cloud service for DevOps and developers that allows you to quick deploy web servers, databases, containers and use ready-made platforms, development libraries and application clusters.
The platform is built using Jelastic technologies and deployed on the basis of De Novo cloud solutions in De Novo's data center or on customer`s website.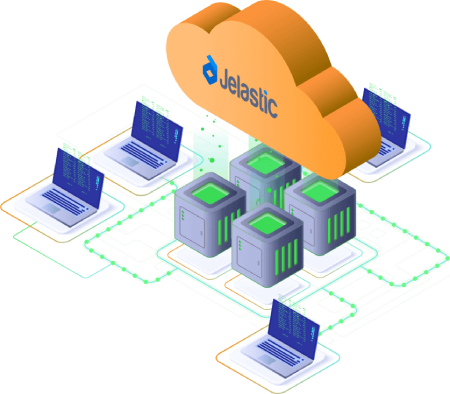 Marketplace component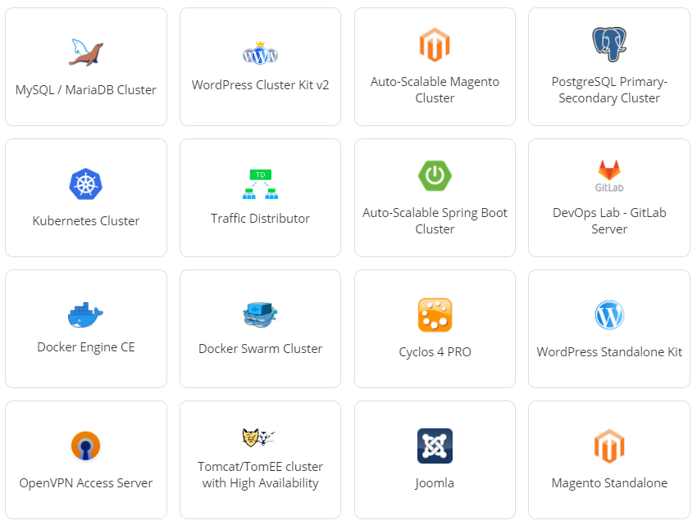 JD-Cloud has a library of Marketplace services that allows you to use popular applications.
Short list of available components:
Programming languages: Java, PHP, Ruby, Python, Go, Node.js;
Databases: MySQL/MariaDB cluster, PostgreSQL cluster, MongoDB
Servers: Apache, Nginx;
OS: Debian, Centos, Ubuntu;
CMS: Magento, WordPress, Drupal, OpenCart, Joomla, Django;
Containers: Docker, Kubernetes;
CI/CD tools: Jenkins, GitLab.
50+ applications: OpenVPN, Redmine, Jira, тощо.
It is possible to create your packages using JSON-like markup language.
Datasheet: What the JD-Cloud platform is, who it fits and why
Autoscaling
The service provides automatic horizontal and vertical scaling of client landscapes.
Vertical scaling - increasing CPU power and RAM within the limits of one component.
Horizontal scaling - increasing the number of instances of application components, provided not only for stateless-services, but also for stateful (DB).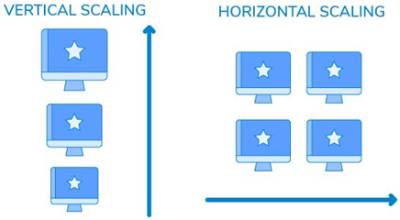 How to manage JD-Cloud?
The JD-Cloud service is managed through a self-service portal.
The portal is convenient and easy to use. It allows the development team to independently configure and raise software environments without the involvement of DevOps engineers.
The service has flexible volume settings and low scaling granularity (cloudlet 100 MHz / 128MB).
You get the ability to control access and interaction, DevOps automation tools, both through the portal and through the SSH protocol.
Video «Setup JD-Cloud»
Pay as You Use payment model
The JD-Cloud service is charged according to the Pay as You Use model - you pay only for the resources used by your applications.
❌ Pay for Limits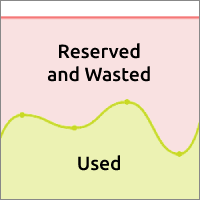 reserved resources payment;
oversizing - ordering more than the application needs;
vertical scaling - changing VM configurations.
✅ Pay for Usage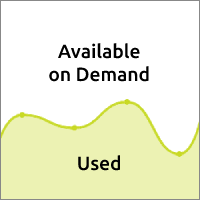 you pay only for consumed resources;
only the amount the application needs is used;
vertical scaling - changing constraints on the fly.