Platform as a service — JD-Cloud
A cloud service for developers that allows you to independently and quickly, deploy web servers, databases, containers and use ready-made platforms, development libraries, container infrastructures and application clusters, without the help of DevOps.
The platform is built using Jelastic technologies and deployed on the basis of De Novo cloud solutions in De Novo's data center or on customer`s website.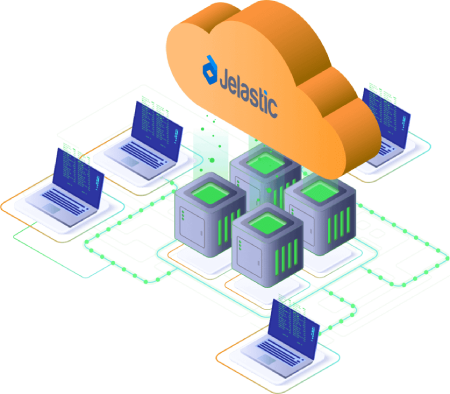 Marketplace component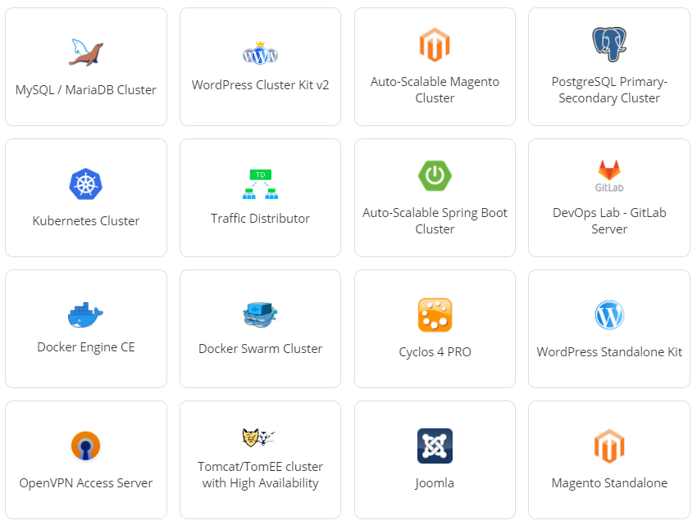 JD-Cloud has a library of Marketplace services that allows you to use popular applications.
Short list of available components:
Programming languages:
Java, PHP, Ruby, Python, Go, JS;
50+ libraries and services: Node JS, SpringBoot, mongoDB, Redis, Apache, MariaDB, GlassFish, etc .;
Clusters: Magento, WordPress, RedHat Jboss, Oracle Weblogic, MariaDB, PostrgeSQL, etc .;
Docker containers / Kubernetes clusters
CI / CD automation tools: Jenkins, GitLab.
A complete list of components is available at jelastic.com/marketplace.
It is possible to create your packages using JSON-like markup language.
How to manage JD-Cloud?
The JD-Cloud service is managed through a self-service portal.
The portal is convenient and easy to use. It allows the development team to independently configure and raise software environments without the involvement of DevOps engineers.
The service has flexible volume settings and low scaling granularity (cloudlet 100 MHz / 128MB).
You get the ability to control access and interaction, DevOps automation tools, both through the portal and through the SSH protocol.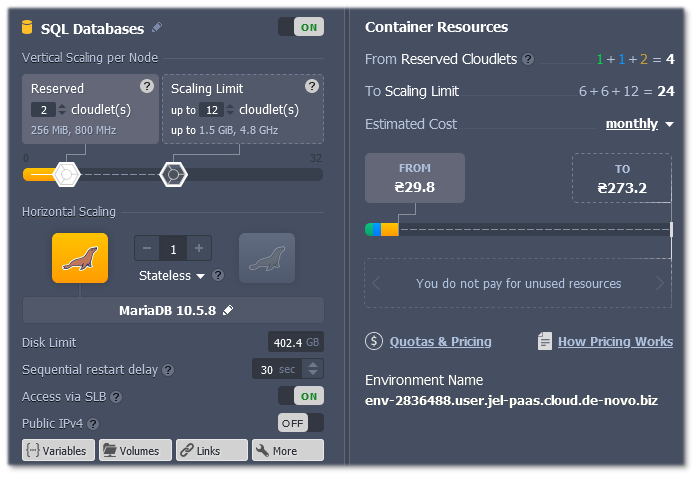 Pay as You Use payment model
The JD-Cloud service is charged according to the Pay as You Use model - you pay only for the resources used by your applications.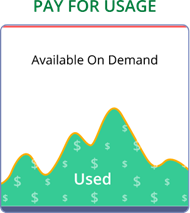 you pay only for consumed resources;
only the amount the application needs is used;
vertical scaling - changing constraints on the fly.
reserved resources payment;
oversizing - ordering more than the application needs;
vertical scaling - changing VM configurations.
Order
Enjoy all the benefits of the De Novo cloud service.
14 days free trial!
Get expert advice from leading Ukrainian IT specialists.
Leave a request and feel free to ask everything that interests you!
By the way, we have collected many useful articles about cloud services and everything related to them. Download and read the cloud whitepapers and keep an eye on our blog.
We care about the quality and relevance of our services and products, so your opinion is very important to us.
Feedback